The Kentucky Bourbon Trail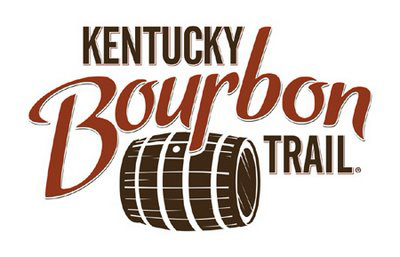 Running almost 72 miles between Versailles and Elizabethtown Kentucky is the Blue Grass Parkway. Originally built in 1966 as a toll road this controlled access road is one of the nine Parkways in the Kentucky road system. Scatter just a few miles both north and south of the Parkway and blending into the scenery are the distilleries of Four Rose, Heaven Hill, Jim Beam, Makers Mark, Wild Turkey and Woodford Reserve. These 6 establishments make up what is know as the "Kentucky Bourbon Trail®"
All bourbons are whiskey, but not all whiskeys are bourbon. Bourbon, by Federal Law, must be at least 51% corn with barley, wheat and/or rye. Bourbon must be made in the United States of America. It must be aged at least 2 years in new oak barrels. It cannot be barreled any higher than 120 proof and it cannot be bottled any lower than 80 proof. No color or other flavor can be added.
While each distiller has their own unique way of making their product, the process is pretty much the same. The grains are trucked in and stored until needed. Then they are run through a grinder and mixed together.
Water and yeast is added and the mixture is heated. The heated mixture, now called "Mash", is pumped into multi thousand gallon tanks and allowed to ferment for several days until the alcohol content is just right. As the mash ferments it changes to what is called "Beer", not to be confused with Budweiser.
While fermenting the odor and taste of the mash changes. Some distilleries will allow you to taste the mash and if so, try it for you might like it. When the beer gets to the right alcohol level, in about 3 days, it is pumped out of the tanks into the Distiller where the alcohol is separated from the beer.
The alcohol comes out of the distillery process as a clear very potent, 120 proof, liquid. The next step is to pump it into new charred oak barrels and then allowed to age for at least 2 years.
It is in the barrels where bourbon gets it's brownish color and picks up addition natural flavors. As the liquid inside the barrels heats and cools in the up to 6 stories tall warehouses, it moves in and out of the inner layers of the wood picking up flavor and color of the wood and the char.
Upon traveling the Bourbon Trial is where knowledge is gained about how each distillery turns their special blend of grain and water into "America's Official Native Spirit". At the end of your tour most distilleries, if you are old enough, will offer you a refreshing taste of their wares. And all have their products available for purchase at their visitor centers.
With our countless number of trips though Kentucky we will be attempting to allot time during each trip to visit at least one of these distilleries.  We will take the tours, snap some pictures, when allowed, ask a bunch of questions and write about our experiences.
The making of Bourbon is not limited to just Kentucky. We found a very nice distillery out in Colorado. So check out our visit to the Peach Street Distillery.